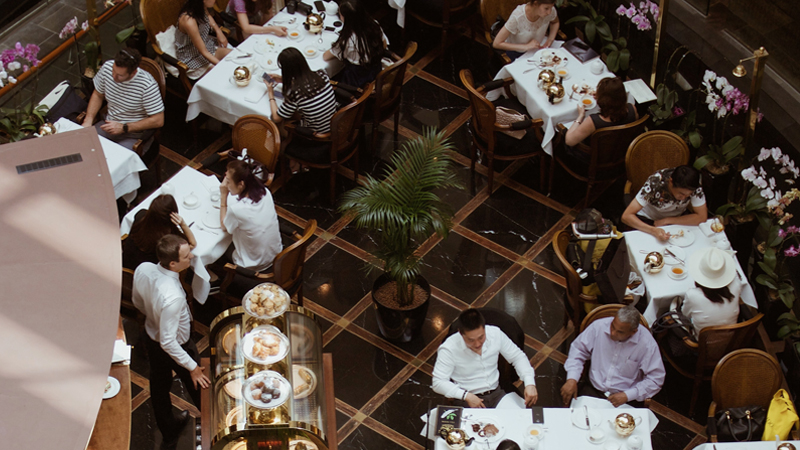 I went out to dinner this past weekend and was so happy to have to wait for a table. Sounds odd, right, but after 14 plus months of the most challenging times for our restaurant partners, I was glad to wait. I was also glad to be extra patient with the mostly new staff the restaurant was lucky enough to recruit and glad to tip extra generously to help workers start to make up for lost time.
A specialty area of our PR services has always been assisting tourism, entertainment and restaurant brands when they are growing and expanding, rebranding, entering a new market, announcing new offerings or facing a challenge or crisis situation.
We've launched firsts to the market, seeded and sampled communities, run Friends & Family Nights and so much more when times have been good. We've also helped through challenges, side by side by owners and managers.
But right now, I see the tables as turned, and I have found a new way to try and support our restaurants, their owners and their staff. Collectively, we the masses, can send individual messages to each of our beloved restaurant owners and operators, letting them know they're appreciated and we're supporting their comeback to be stronger than ever.
Join me and share your awe and gratitude with restaurant owners for their resiliency and unwavering commitment during the pandemic. Acknowledge the significant steps taken to ensure safety and comfort for employees as well as guests. Share your amazement at the creativity and flexibility so many demonstrated with popup outdoor lounges – even in our Midwest winters – and making carryout a luxury experience. Praise their generosity for the ways they rallied to support displaced workers or health care heroes with a warm meal. And, because actions can often speak louder than works, let's all be patient, understanding and generous as our restaurant workers return and ramp up.
Certainly, PR is about publicity and promotion, but it is also about valuing relationships, expressing authentic gratitude, creating a sense of community and making people feel valued. That's PR we can all do right now.
Kristine Naidl, APR, is the executive vice president and managing director of Laughlin Constable's PR offerings. She has worked with dozens of national and regional restaurant brands to raise awareness and drive traffic, create charitable and community programs and guide them through crisis situations.